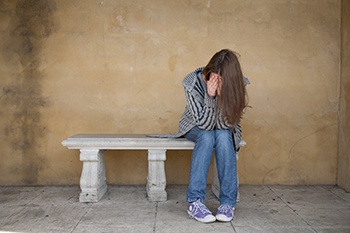 Case Result: November 21, 2017
I am very pleased to announce that disciplinary proceedings were dismissed against two law school students I had the pleasure to represent. They were brilliant and highly involved at their law school. We were able to demonstrate that the accusations against them were factually untrue, the proceedings were unfair and the accusations against them had been raised in a manner that violated due process. The entire case was dismissed today by the Dean of the law school, and I know they will have very bright futures ahead of them.
Case Result: October 18, 2017
I recently won an appeal of an unfavorable Title IX decision that had been rendered to a senior at UC Berkeley who had represented himself in a Title IX hearing regarding allegations brought by an individual he had dated, non-exclusively, for approximately one month. The student was determined to have violated Title IX (dating violence, harassment) and other school policies (theft of a dorm key the student's boyfriend had given him, and was suspended for 2 years from college.
On appeal, I raised procedural errors (the entire investigation lasted one and one half years with no notice or showing of good cause for the delay), the investigator was extremely deficient in her investigation of this case (she interviewed the complainant's witnesses telephonically 7 months after the alleged incident, without consideration for their bias, collusion, inconsistent stories, lack of ability to perceive what they claimed to have seen, and did not even consider (or remember at the appellate hearing) any of the substantial exculpatory documentary evidence my client had provided her in person and in email.
Despite a short delay of one semester while the appeal was pending, my client will be able to graduate this coming spring.
By winning the Appeal, the Title IX decision against my client was reversed and the 2 year suspension eliminated.
---
When a student is accused of misconduct and notified that they must attend a school disciplinary hearing, they should immediately retain an experienced attorney to advise and accompany them through all stages of the school disciplinary proceedings, and to appeal a bad outcome, if necessary. This includes high school, college and university students. With my extensive criminal defense expertise, I have successfully assisted students defending themselves in school disciplinary and Title IX proceedings.
Disciplinary proceedings are initiated for school misconduct such as cheating, drug use or sales, hazing, sexual assault, bullying and theft. A student found responsible for violating school policy faces serious penalties, including expulsion (permanent removal from school); suspension (removal for an specific time period); and probation, which may be deferred pending completion of community service, counseling, and restitution. Other potential penalties include a warning, reprimand, or admonition. Penalties go on the student's record, will affect the student's ability to transfer to another school and can be considered in any future disciplinary proceeding.
School disciplinary proceedings are nothing like judicial court room hearings. School disciplinary proceedings are conducted and decided by college officials who are not trained as investigators and do not understand evidence. School officials often render arbitrary, biased and unjust decisions that can ruin a student's chance of graduating and being able to pursue their life-long career or professional goals. I assist students in defending school disciplinary proceedings in order to protect their status and future goals.
Sexual assault cases are extremely treacherous for an accused student. Under pressure from the federal government and the threatened loss of federal funding, colleges and universities are mandated to implement Title IX proceedings to investigate and discipline students accused of sexual misconduct. Title IX cases are investigated, prosecuted and adjudged by college officials with no forensic training, even though sexual misconduct is a crime requiring forensic and legal knowledge. Title IX hearings are decided on the lowest standard of proof--" a mere preponderance of the evidence (50.01%)"--which is manifestly unfair and permits finding the student responsible and subject to being expelled from school based on little more than a mere accusation. Title IX cases are especially difficult to defend if law enforcement is also investigating the matter. Then, the need to preserve the student's constitutional privilege against self-incrimination, to avoid inconsistent statements and to work to prevent potential jail time and sex offender registration is paramount as these are potential penalties if criminal charges were also brought against the student.
Most colleges permit an attorney to be a support or advisory person for the student in school disciplinary and Title IX proceedings. The attorney may attend all hearings and advise the student, but are not allowed to actively participate, defend or present the student's case. As an experienced attorney in these matters, I help students by: reviewing their school policy and procedure and holding the school accountable for all published requirements. I critically review the notice of misconduct, the student's record and the school's evidence of misconduct. I help prepare defenses and make strategy decisions, including investigating, consulting experts, securing favorable witnesses, documents, and preparing evidence to present at the hearing to defend against the accusations. I accompany the student to the hearing and ensure that the hearing officers don't take advantage of them. I advise the student on how to best present themselves to school officials and when to refrain from making incriminating or inconsistent statements. If the hearing is decided unfavorably, I can also help the student appeal to the school's dean or another higher official for a more favorable outcome.